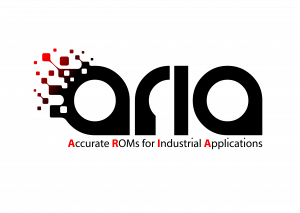 ARIA, which stands for Accurate ROMs (reduced-order models) for Industrial Applications, is a programme bringing together 15 partners for basic research into fluid mechanics. What these 15 partners have in common is that they are all highly experienced in the fields of digital analysis and modelling, and are all recognised experts in scientific computing.
© Inria / Photo H. Raguet
How can computing help optimise the aerodynamics of a wind turbine in order to make it perform better? Or to anticipate air flow around a vehicle in such a way as to reduce its aerodynamic resistance and thus to increase its speed? Or to model blood flow in aortic aneurysms in order to better predict and treat vascular diseases in the future? These are just a few examples of topics studied within the context of the ARIA 2019-2023 programme, which is funded by the European Commission and coordinated by Inria Bordeaux – Sud-Ouest. What is interesting about how this programme works is that it involves multidisciplinary teams exploring an innovative field of research (ROMs) in order to help manufacturers, who are themselves fully involved in the project.
"In order to do this, it is possible to adapt equations from physics – those used to model fluid dynamics, for example – in order to make it easier for a computer to use them", explains Angelo Iollo, scientific director of the ARIA project and head of the Memphis project team at Inria, which specialises in digital modelling. "Within this process, it is necessary to convert well-known and effective but complex continuous equations into new, simpler models, which are known as ROMs (Reduced Order Models). Easier to handle, these supply a tool capable of predicting an object's aerodynamic performance and flow structures in real-time."