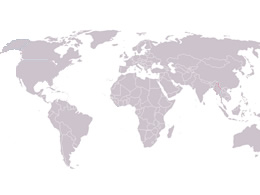 Inria's European and International Partnerships Department (EIPD) launches the 2020 call for Inria Associate Teams. 
An Associate Team is a joint research project created between an Inria project-team and a research team from abroad. The two partners jointly define a scientific objective with a clear added value for each of them, a research plan and a program for bilateral exchanges.
Successfull proposals are created for a period of three years and are awarded a grant from Inria in the range of 10 000 – 13 000€ /year. The Associate Team budget is dedicated to support :
exchanges between France and the partner country for researchers, engineers, postdoctoral fellows, PhD students and interns.
the organization of joint workshops/working meetings.
This budget is not intended to fund participation in conferences
Application guidelines

An Associate Team proposal must be edited and submitted by the French principal investigator via the dedicated Web site at:
https://drisi.inria.fr/eaEquipeAssociee/new
---
Associate Teams with California
The Associate Teams programme aims  to Support Inria's International Laboratories (IIL) and among these Inria@SiliconValley in order to structure existing collaborations between Inria and its partners in California and to support new innovative projects.
Important dates:
The submission deadline for the 2018 Associate Team call is October 9th, 2019.

Inria Associate Teams results will be published by the end of January, 2020.
Details and submission: https://www.inria.fr/en/research/international-mobility/associate-teams/call-for-projects