IROS19 Cutting edge Forum on Autonomous Driving
Contributions from Intelligent Robotics, AI and ITS
Macau, China, November 5th 11:00 12:30, Room LG-R8

Scope
Presenting the state of the art of the cutting edge Technologies for Autonomous Vehicles and future Mobility Products & Services (by invited recognized researchers)
Bridge between Robotics, AI and ITS technologies
Recent findings and results on various topics (but not limited to) :
perception
situation awareness
collision avoidance
control
vehicle-user interaction
decision-making
learning & modeling behaviors
Current unsolved problems & weak points.  What about validation & verification ?
Discussion (panel discussion) on current state, difficulties and future developments of Autonomous Driving and Future Mobility technologies.
Organizers
The duration for each Cutting Edge Forum will be 90 minutes: 3 keynotes of 25 min + 15 min of open discussions and questions.
Chairman: Marcelo H. Ang Jr (NUS, Singapore), Philippe Martinet (Inria France)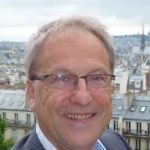 Christial Laugier, Inria Grenoble Rhône-Alpes, Grenoble, France
Keynote title: Situation Awareness and Decision-making for Autonomous Driving Presentation
Abstract:  Motion Autonomy and Safety issues in Autonomous Vehicles are strongly dependent upon the capabilities and performances of both Embedded Perception and Decision-making systems. This talk presents how it is possible to address these important issues by mixing Bayesian and Machine Learning approaches. The talk will be illustrated using results obtained by INRIA Grenoble Rhône-Alpes (France) in the scope of several R&D projects conducted in collaboration with IRT Nanoelec (French Technological Research Institute) and with several industrial companies such as Toyota or Renault
Keywords: Bayesian Perception, Situation Awareness, Decision-making, Machine Learning, Autonomous Driving
Biography: Dr. HDR Christian LAUGIER is Research Director at Inria and Scientific Advisor for Probayes SA and for Baidu. His current research interests mainly lie in the areas of Autonomous Vehicles, Embedded Perception & Decision-making and Bayesian Reasoning. He is a member of several international scientific committees such as the Advisory / Steering Committee of IEEE/RSJ IROS, the Steering Committees of IEEE ARSO, or the Steering Committee of IEEE Transactions on Intelligent Vehicle. He also serves in the Editorial Boards of several scientific journals such as IEEE Robomech or IEEE Transactions on Intelligent Vehicle. Since 2004, he is co-chair of the IEEE RAS Technical Committee on "Autonomous Ground Vehicles and Intelligent Transportation Systems", which has been awarded twice (in 2006 and 2012).  Christian Laugier organized or co-organized numerous IEEE workshops and several major conferences in the field of Robotics. He was for instance General Chair, Program Chair or Program co-Chair of the IEEE international conferences IROS'97, IROS'00, IROS'08, IROS'10, IROS'12, IV'06, FSR'07 and ARSO'15; he is also Program co-Chair and General co-Chair for IROS'18 and IROS'19 respectively. He also co-edited several books and special issues in high impact Robotics or ITS journals such as IJRR, JFR, RAM, T-ITS or ITSM. He also contributed to the edition and the publications of the Handbook of Intelligent Vehicles and of the Handbook of Robotics 2nd edition. He recently brought recognized scientific contributions and patented innovations to the field of Bayesian Perception & Decision-making for Autonomous Robots and Intelligent Vehicles. He is IROS Fellow and he is the recipient of several IEEE and conferences awards in the fields of Robotics and Intelligent Vehicles, including the IEEE/RSJ Harashima award 2012 and the IROS Distinguished Service Award 2016. In addition, Christian Laugier has co-founded four start-up companies in the field of Robotics.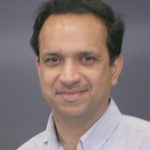 Dinesh Manocha, Department of Computer Science, University of Maryland, USA
Keynote title: Autonomous Driving: Simulation and Navigation  Slides Part1  Part2
Abstract:  Autonomous driving has been an active area of research and development over the last decade. Despite considerable progress, there are many open challenges including automated driving in dense and urban scenes. In this talk, we give an overview of our recent work on simulation and navigation technologies for autonomous vehicles. This includes development of autonomous driving simulation, that use recent developments in physics-based simulation, robot motion planning, game engines, and behavior modeling along with data-driven simulation.  We describe novel methods for interactive simulation of multiple vehicles with unique steering or acceleration limits taking into account vehicle dynamics constraints.  We also present novel multi-agent simulation algorithms using reciprocal velocity obstacles that can model the behavior and trajectories of different traffic agents in dense scenarios, including cars, buses, bicycles and pedestrians. We also present novel methods for extracting trajectories from videos and use them for behavior modeling and safe navigation.We highlight the performance of our new algorithms in challenging urban driving scenarios and highlight areas for future research.
Keywords: dense traffic, urban driving, traffic prediction, collision-free navigation, driver-behavior
Biography: Dinesh Manocha is currently the Paul Chrisman Iribe Chair of Computer Science and Electrical & Computer Engineering at the University of Maryland at College Park. Earlier he was the Matthew Mason/Phi Delta Theta Distinguished Professor of Computer Science at the University of North Carolina at Chapel Hill. He co-leads a major research group with more than 20 members on geometric and simulation algorithms with applications to computer graphics, robotics and virtual environments. He has published more than 500 papers in the leading conferences and journals in computer graphics, robotics, computational geometry, databases, multimedia, high performance computing and symbolic computation, and received 16 best paper and time of test awards. He has also served as program committee member or program chair of more than 120 leading conferences in these areas. Moreover, he has given more than 110 invited or keynote talks at conferences and distinguished lectures at other institutions. Manocha has served as a member of the editorial board or guest editor of eleven leading journals in computer graphics, robotics, geometry processing and scientific computing. He is a co-inventor of 9 patents, several of which have been licensed to industry. He has won many awards including NSF Career Award, ONR Young Investigator Award, Sloan Fellowship, IBM Fellowship, SIGMOD IndySort Winner, Honda Research Award, UNC Hettleman Prize, etc. He is a Fellow of ACM, AAAS, AAAI, and IEEE, and received Distinguished Alumni Award from Indian Institute of Technology, Delhi. Manocha has supervised 40 Ph.D. students. His research group has developed many well-known software packages for collision detection, triangulation, GPU-based algorithms, multi-agent simulation, texture compression, solid modeling, solving algebraic systems, etc. These packages have been downloaded by more than 200,000 users worldwide and licensed to more than 60 industrial organizations including Intel, Microsoft, Disney, Ford, Kawasaki, Siemens, Phillips Labs, MSC Software, Lockheed Martin, Raytheon etc. His group has actively collaborated with many industrial organizations including AMD/ATI, ARA, Boeing, Disney, Dolby, Google, Lockheed, Intel, Microsoft, NVIDIA, Oculus, SAIC, Willow Garage, Samsung, etc. Manocha's research has been supported by ARO, Boeing, DARPA, IARPA, NASA, NIH, NRL, NSF, ONR, RDECOM, and many industrial partners; he has served as a Principal Investigator or Co-Principal Investigator on more than 70 grants. He was a co-founder of Impulsonic, a developer of physics-based audio simulation technologies, which was acquired by Valve Inc in November 2016. The Phonon technology developed by UNC/Impulsonic has been widely released as Steam Audio SDK.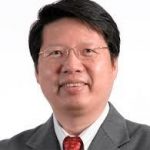 Danwei Wang, NTU, Singapore
Keynote title: Security of Autonomous Vehicle under Cyber Attacks   Presentation
Abstract: 

Vehicle autonomy is taking human out of decision making process and the driving is based on some rules set beforehand. Such cyber systems are subject to attacks in various ways. For example, malwares to allow hijacking of operation of brake, displacement of GPS reading, or distortion of range measurement of Lidar. These are key sensors and components in an autonomous driving vehicle and their malfunctions can cause disastrous consequences. In this research, we study these problems and provide solutions to detect these malicious attacks. Some successful counter measures are implemented to ensure the continuous autonomous operation of driverless vehicle. Examples and experiments are used to illustrate the effectiveness of proposed solutions.

Keywords: Control, mobile robot
Biography: Prof. Danwei WANG received and his Ph.D and M.E.S. degrees from the University of Michigan, Ann Arbor, USA, in 1989 and 1986, respectively, and his B.E. degree from the South China University of Technology, China, in 1982. Currently, he is a professor, School of Electrical and Electronic Engineering, NTU, Director, ST Engineering-NTU Corporate Lab. He also served as Director, EXQISITUS, Centre for E-City, and Deputy Director of the Robotics Research Centre. From 2005 to 2011, he served as Head, Division of Control and Instrumentation, a member of School Management Committee and a senator in NTU academic council. He is also a facilitated faculty member in Singapore Arm Force – Nanyang Technological University Academy (SNA). He was awarded the Alexander von Humboldt Fellowship in Germany from 1996-1997. He is an Associate Editor for the International Journal of Humanoid Robotics since 2003, Member, Editorial Board, International Journal of Vehicular and Autonomous Systems and Advisor for ASME Book Series in Robotics Engineering. He has served as guest editors for various journals, including Journal of Field Robotics. He has been invited to deliver keynote speeches in 9 international conferences and workshops and he was awarded the best conference paper award or in the final list of best conference paper award. He has served in the International Program Committees for IEEE IROS 2006 (Technical Co-Chair) and many recent IEEE IROSs and IEEE ICRAs as Associate Editor. He is a senior member of IEEE and active in conference organization (as general chair, technical chair, keynote chair, etc).  He is actively involved in teaching and research related to robotics and control. He has developed and taught postgraduate and undergraduate courses on engineering mathematics, control engineering and robotics. As at Oct 2013, he has completed research projects with total fund of 13million SGD (USD/SGD=1.25) and has on-going research project fund of 30million SGD. Dr Wang has been working on robotics/control since 1985. He is a recognized expert on iterative learning/repetitive control theory and applications. He has been working on outdoor mobile robotics since 1995 and was a team leader in a collaboration project with PSA. He led two teams of professors and researchers to pass the qualifying rounds and participate in the Finals of both TechX Challenge 2008 and 2013, respectively, which are outdoor autonomous robot competitions. He was instrumental in the developments of two laboratories for outdoor mobile robots and intelligent robotics in the school of EEE. In recent years, he has successfully developed a framework of fault diagnosis and isolation for complex and hybrid systems. He has also made substantial contributions to the field of satellite formation flying and satellite attitude fault tolerant control. He is the supervisor for 29 Ph.D theses, 38 Master theses and 27 post-doctorates/visiting researchers. He has published 4 books, 7 book chapters, 6 patents (5 published and 1 filed) and over 400 technical papers and articles in international refereed journals and conferences. His research interests include a wide range of topics: robotic manipulators and force control, advanced control design, intelligent systems, learning control, mobile robotics, mobile robot path and trajectory control, satellite formation flying and fault tolerant attitude control, fault diagnosis and prognosis for complex systems, traffic light control. SCI citations to his papers amount to 3614 as of Feb 2017.
IEEE-RAS TC on ITS