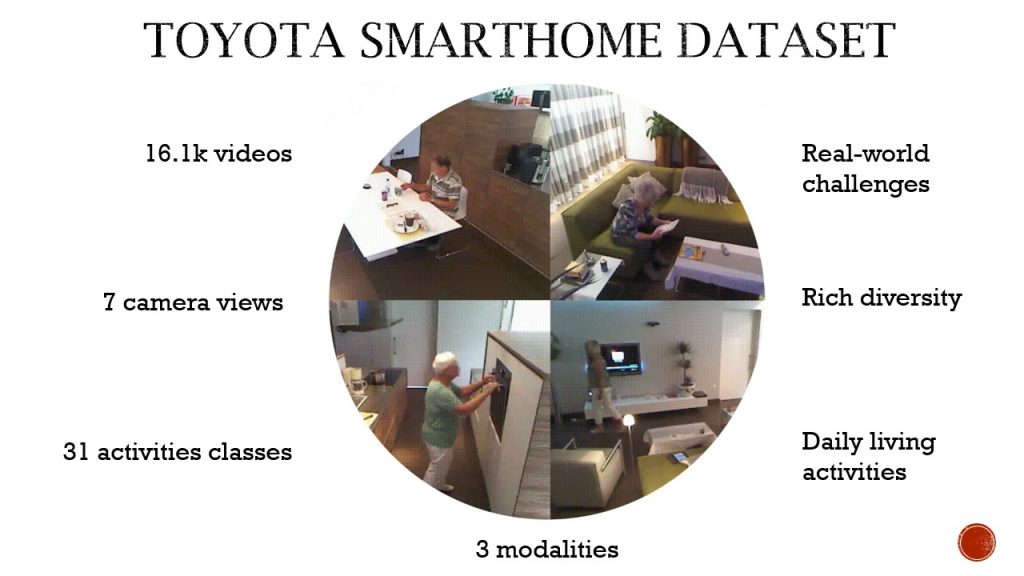 This page introduces Toyota Smarthome dataset.
Smarthome has been recorded in an apartment equipped with 7 Kinect v1 cameras. It contains 31 daily living activities and 18 subjects. The subjects, senior people in the age range 60-80 years old.
The videos were clipped per activity, resulting in a total of 16,115 video samples. The dataset has a resolution of 640×480 and offers 3 modalities: RGB + Depth + 3D skeleton. The 3D skeleton joints were extracted from RGB. For privacy-preserving reasons, the face of the subjects is blurred. Check out our demo video at https://www.youtube.com/watch?v=b0uZQanPbP4
The dataset is available on request. Please fill the form below.
For more details mail us at toyotasmarthome@inria.fr