ACQUA (Application for prediCting QUality of Experience at Internet Access) is a stress-free application that measures the performance of Internet mobile access and predicts the Quality of Experience of Internet-based applications without the need to open them.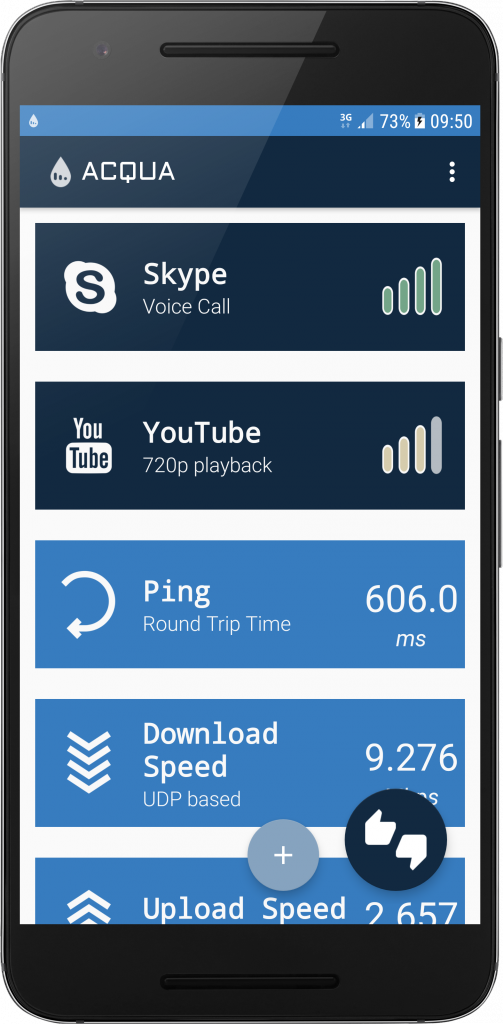 Want to know more?
Check the Project tab for more info.
ACQUA is developed by the Diana team at Inria Sophia Antipolis – Méditerranée and is validated by the National Commission for Data Protection and Liberties (CNIL) and by Inria Operational Committee for the Evaluation of Legal and Ethical Risks (COERLE).