Fuchsia is a joint project (2019-2021) between Inria Sumo team in Rennes, ENSP (Ecole nationale Supérieure Polytechnique) in Yaoundé, Open Agora and Epicentre.
The scientific objective of the team is to deploy flexible, adaptive and user – centric workflow systems on the Internet to enable groups to make smart decisions and coordinate their actions. The proposed solutions,based on the model of Guarded Attribute Grammars, should provide support for information gathering, deliberation and decision-making. Various applications will be considered: urban crowdsourcing, choreography of services, and crisis management systems in collaboration with Epicentre.
Inria Sumo Team
SUMO team, attached to the Inria centre in Rennes develops research activities on models of flexible collaborative systems. These models are concerned with increasingly open information systems that integrate actors (playing more or less precisely defined roles), services, and data of a heterogeneous nature, from a variety of sources and in interaction with the control flow. Part of these activities on data centric systems take place in the frame of ANR Headwork that aims to define complex collaborative systems using crowdsourcing platform services.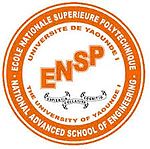 ENSP
The Ecole nationale supérieure polytechnique(ENSP) was created in 1971 to train technical managers and develop its research to support the country's development. Its mission is to train high-level engineers in six specialties after recruitment by competitive examination. ENSP is recognized as one of the best engineering schools in sub-Saharan Africa. Since its creation, it has maintained an effective and permanent cooperation with major national companies as well as renowned engineering schools and universities in Africa and around the world.

Open Agora
Open Agora is a company that was created in 2017 by Olivier Bache, Benoît Masson and Christophe Morvan. The objective was to create online tools to facilitate cooperation and collaboration. Initially, the company focused on developing sophisticated consulting solutions that were independent or could be integrated intothird-party solutions. As of February 2019, the company had more than 150 000 users on the Slack or Microsoft Teams platforms.
Prior to the creation of Open Agora Olivier Bache and Christophe Morvan worked at the Inria centre in Rennes where they collaborated with Eric Badouel in the design and implementation of the GAG model. In addition, the company has a license to use this technology.

Epicentre
Epicentre is the research and epidemiology branch, and the think tank of Médecins Sans Frontières (MSF) with the objective of conducting research projects and supporting MSF in providing health care to vulnerable populations affected by conflicts, epidemics, natural disasters, etc.Epicentre's actions are therefore linked to crisis management and decision-making support. Epicentre will support the project in the elaboration of case studies, requirements/needs in terms of flexibility in crisis management, as well as in the field evaluation of the tools that we have developed. Its actions are largely carried out in response to public health emergencies all over the world. Epicentre has for over 30 years been involved in responding to and managing crises in the most precarious of circumstances. The need for digital tools to effectively coordinate the actions, collect appropriate and exhaustive data rapidly, and make informed decisions is very much present. The tools the project will develop will not only allow for optimal usage of human resources through the empowerment of fieldworkers (mostly unskilled volunteers) but will also enhance collaboration and facilitate decision making.