Within Pl@ntNet research project, we developped visual-based plant recognition, retrieval and mining. This includes works on new visual features, interactive image retrieval and multiple citeria weak learning.
Learn More: P@ntNet ongoing research works, previous research activities within BIOTIM project
Pl@ntNet-Identify :  Interactive Tree Species Identification allows you to submit botanical pictures as queries against a database in order to help in the online identification process, and extract the closest matches in the database rather than manually searching through thousand of entries.
Developed within Pl@ntNet project :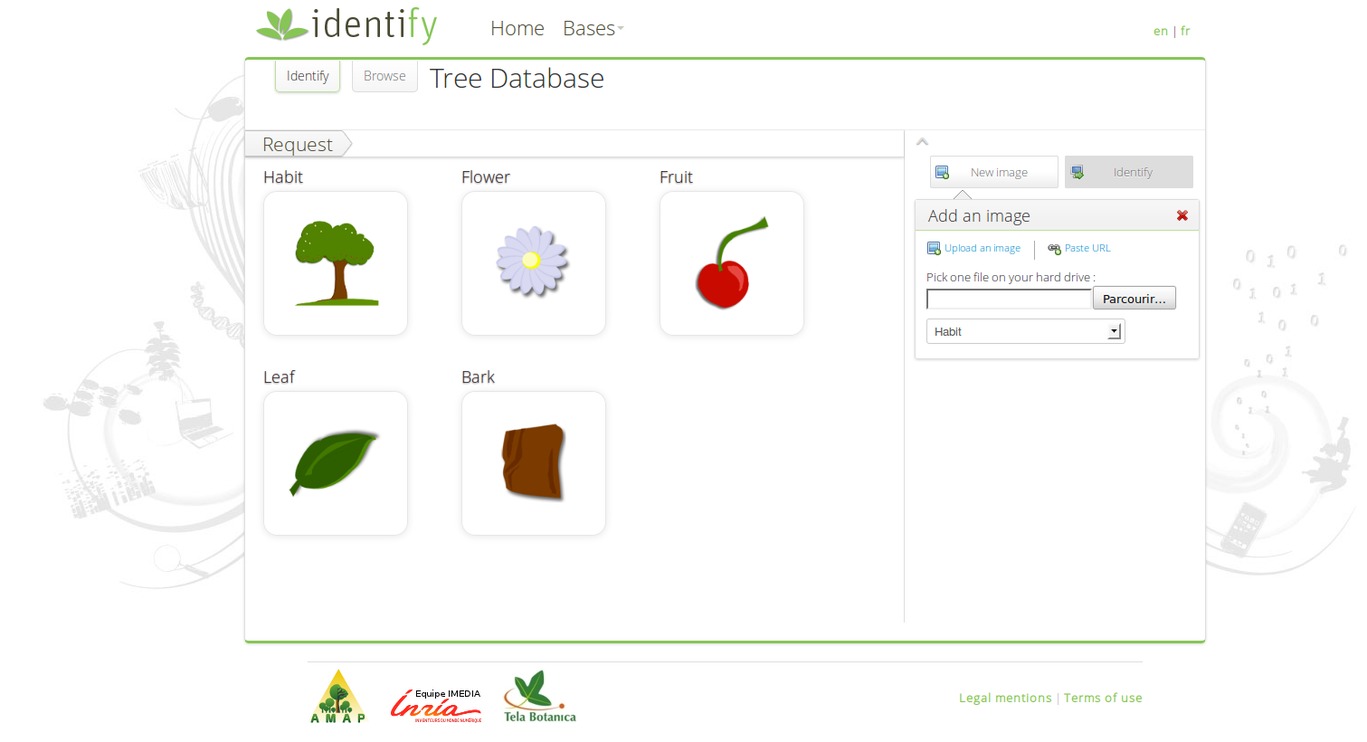 The Tree database contains images of trees from the french flora collected by amateurs botanists as part of the project "Capitalisation d'images de plantes". The main objective of this project is to collect and aggregate a visual knowledge on 5 kinds of organs/views of plants: the leaves, the flowers, the fruits, the trunk and the entire view of the plant (or "port"). These different kinds of views are expected to improve considerably the identification process: it opens the possibility to identify a photographed plant all over a year even if all organs are not available, and it enables to disambiguate species which have very similar organs by analysing the complementary views.