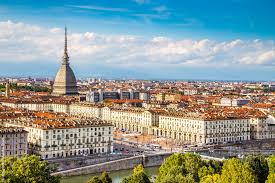 An Early Stage Researcher (L.Zhang) from Inria, Bordeaux did a secondment visit from February to March 2020 to Optimad, Turin, Italy to develop a Discontinuous Galerkin model for shallow water equations which could then be projected in a reduced space to build a Reduced Order Model (ROM).
The work involved in this secondment visit includes:
the gain of knowledge on how a MPI parallel code is implemented using the PETSC Library
the ability to get familiar with the model of Discontinuous Galerkin method, and "enhanced stability recovery method" to calculate the diffusive term
parallel MPI implementation of the shallow water equations, and validation of the implementation through numerical test cases.
implementation of a residual-based artificial viscosity for high- order space discretization
implementation of space time formulation for shallow water equations.
A publication of the secondee is planned after this research visit.