MIG2017 will be held at the Facultat de Matemàtiques i Estadística (FME) of the Universitat Politècnica de Catalunya (UPC). More specifically the event will occupy a wing next to the courtyard.
 FME building:
The following map shows the room of the FME building that will be used for the conference.
Enter through Carrer de Pau Gargallo 14 and go down the stairs to floor -1 to the Sala d'Actes: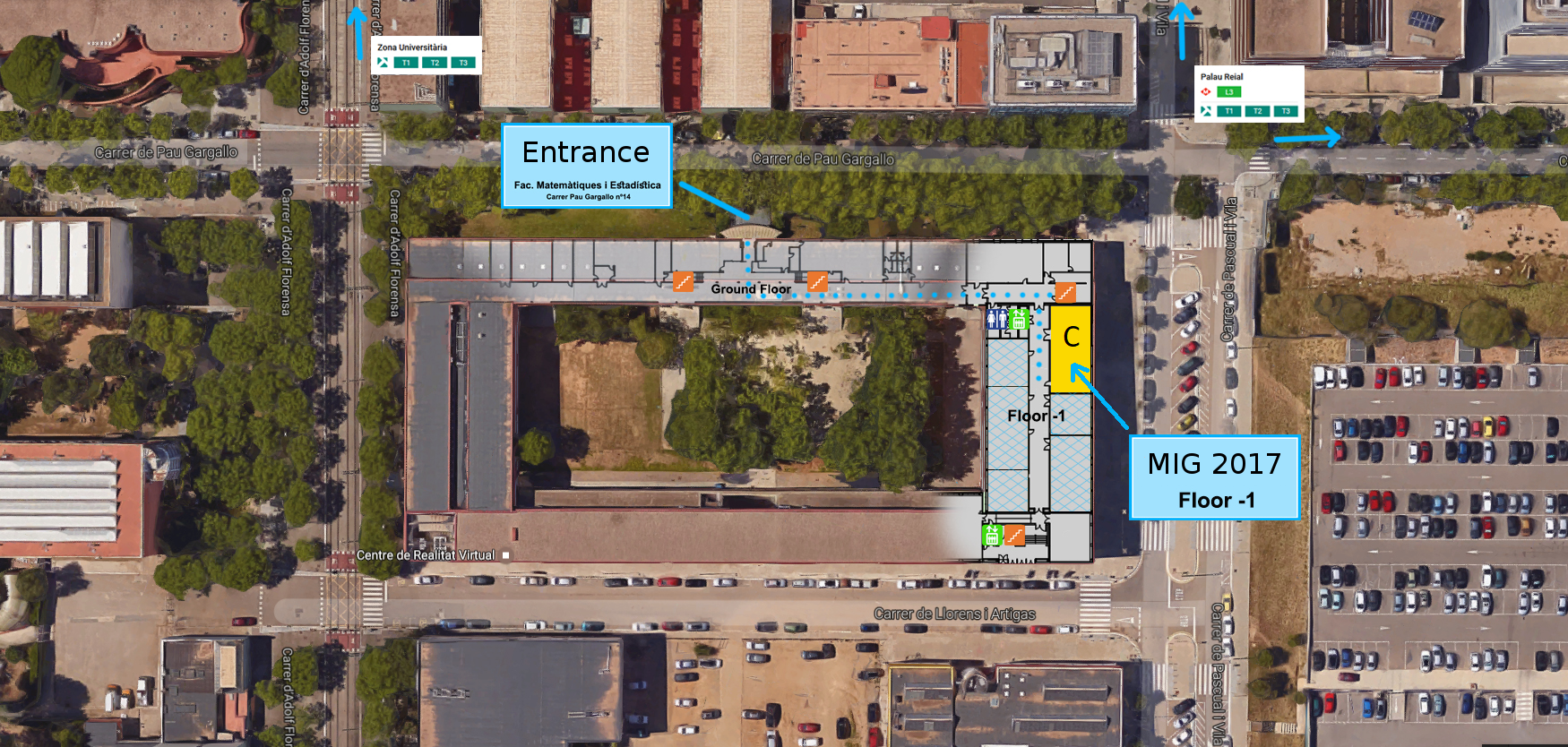 ACCOMODATION
Barcelona is a city that offers a wide range of accommodation options, with a huge diversity of types and prices. UPC has special rates at a number of hotel chains for visitors who wish to visit our university or are attending conferences held at UPC. In this section you will find a list of these hotels and all the information you need to make a reservation, including the reservation form.
HOTELS in Barcelona:
In order for these rates to be applied, reservations should be send by fax using the form provided in the list or by mail directly to the hotel. You may also book by telephone, stating that you require special UPC rates.
(Please note that the information on distances refers to Campus Nord (North of Diagonal Av.), while MIG2017 will take place in the Campus Sud (South of Diagonal Av.) check the map information above for more accurate locations)
UNIVERSITY RESIDENCE HALLS:
Choosing a university residence hall can be a good option to optimize your budget with a basic accommodation solution. UPC has special agreement with RESA Barcelona. In case you choose a RESA university residence among the various options, please enter to the links listed and make your reservation.