The Shanoir database model is built on OntoNeuroLOG, an application ontology released by the NeuroLOG project that is a formal representation of knowledge within the neuroimaging domain.
The data model of Shanoir is described in the below diagram: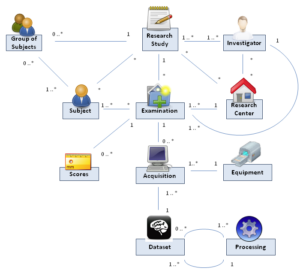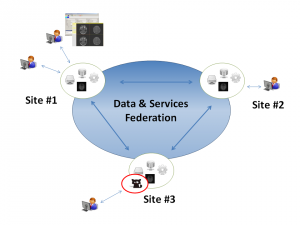 As a result, one or more instances of Shanoir can be installed as a node of a distributed heterogeneous database network. These distributed databases can then be federated by a mediation system implemented in a NeuroLOG server which is able to browse an exploit the information and services handled by each node. Since the Shanoir data model sticks as much as possible to the model used by NeuroLOG, we optimize the amount of information that can be shared in such a large scale data system.