Collect neuroimaging data from several sources
Dicom CD / DVD
Nifti / Analyze image files
PACS (via Dicom Query & Retrieve)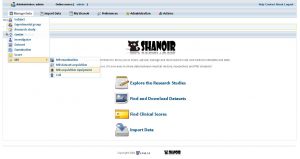 Support for multi-centric research studies
The data are organized around the concept of research study which can be led by several investigators from different research centers.
Data de-identification and patient privacy
No information about patient is kept in the application. While importing data, each nominative part is replaced by study identifiers.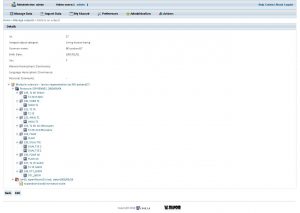 Online Visualization of stored data
The Web interface allows to browse the stored data. Advanced search filters and criteria are available to facilitate the navigation.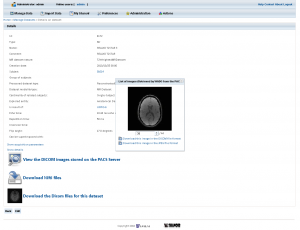 Download of stored data
Export of the image files in Nifti or Dicom format along their metadata gathered within an XML description file.
User access control
The users have specific rights to see, download or modify the data for each hosted research study.
Support for clinical and neuropsychological scores
Image files are kept along clinical scores that can be imported and exported in different formats. The application is scalable and new instruments can be added.
Support for processed data
The application registers the processing that is applied to a dataset for traceability and reproducibility.
Quality Control (ongoing development)