France-Berkeley Fund – 2018 Call for Projects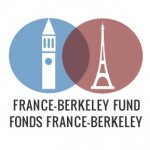 The France Berkeley Fund (FBF) was established in 1993 as a partnership between theFrench Ministry of Foreign Affairs and International Development and the University of California at Berkeley, the France-Berkeley Fund promotes scholarly exchange in all disciplines between UC Berkeley and all research centers and public institutions of higher education in France.
Through its annual grant competition, the Fund provides seed-money for innovative, bi-national collaborative research. Successful projects bring together senior and junior researchers in a variety of ways, from workshops and conferences to exchanges of researchers in laboratories.
The FBF 2018 Call for Projects is open to applicants from UC Berkeley and UC Davis**.
Please note that applications from UC Santa Cruz or Lawrence Berkeley National Laboratory are no longer accepted.
All new research projects will be sponsored to a maximum of $12,000. Applications are accepted in all fields, Humanities, Social Sciences, Exact Sciences, Engineering, Applied Sciences, and Professional Schools. Previous recipients of FBF awards can reapply two years after completion of their collaboration. However they have to reapply separately with a new partner and for a new project.
Sponsored projects can begin between July 1, 2018 and December 31, 2018. Projects must be completed within one year of their start date.
View the list of "France-Berkeley-Fund" Inria grantees here.
**For UC Davis Applicants:
All applications from UC Davis require 60% cost share from Davis (30% from the PI's department and 30% from the Office of Sponsored Programs). Projects can be sponsored to a maximum of US $12,000, including cost sharing from UC Davis. Before being submitted to the France-Berkeley Fund, proposals from U.C. Davis need to go through:
The Office of Sponsored Programs, Office of Research
1850 Research Park
University of California, Davis
Phone: 530-754-7700
Fax: 530-754-8229
AHMAD HAKIM-ELAHI
to confirm that costs will be shared. Please contact AHMAD HAKIM-ELAHI for more information.