BIS'2017 Day 1 conference: Blockchain Technology for Cybersecurity and Social Impact – 8 June 2017
#blockchainforgood
Videos are now available on the CITRIS YouTube channel: Watch the videos
New technologies often give rise to new digital practices that can both strengthen and erode trust, in networks and each other. The emerging system of blockchain technology offers innovative methods to secure vital data in applications that extend beyond its familiar use case of Bitcoin (for financial transactions), to more exploratory applications in voting, health records, real estate, and more. Despite its dubious affiliation with hackers, trafficking, and extortion, blockchain technology can also ensure cybersecurity in high-stakes transactions. 
In this one-day symposium, speakers from the United States and Europe will engage in a lively discussion about the technology behind blockchain, its promise for cybersecurity, and its application in public-interest domains. The event will include keynote addresses, lightning talks and panel discussions.
Agenda
8:30: Registration
9:00: Welcome Remarks:
Emmanuel Lebrun-Damiens,  Consul General of France in San Francisco
Francois Sillion, Deputy CEO for Science, Inria
Thierry Priol, Director European and International Affairs, Inria
Camille Crittenden, Deputy Director, CITRIS and the Banatao Institute
9:30-10:15: Opening Keynote: Hanna Zubko, Founder, IntellectEU Inc.
10:15-10:30: Break
10:30-11:30: Panel 1: The Future of Blockchain Technology
Moderator: Jeremy McLaughlin, Associate, K&L Gates
Michael Andersen, Doctoral Student, Electrical Engineering & Computer Science (EECS), UC Berkeley
Daniel Augot, Senior Research Scientist, Inria
Diego Masini, Software Engineering Researcher, IBM
Iliana Oris Valiente, Founder, ColliderX
11:30-12:00: Lunch
12:00-12:45: Lunch Keynote: Brian Behlendorf, Executive Director, Hyperledger Project
12:45-1:00: Break
1:00-2:00: Panel 2: Blockchain for Social Good
Moderator: Brandie Nonnecke, CITRIS and the Banatao Institute
Genevieve Levielle, Founder, AgriLedger
Melissa Mokhtari, Business Consultant, Blockchain at Berkeley
Matthieu Soulé, Senior Strategic Analyst, L'Atelier BNP Paribas US
Gloria Zhao, Pharmaceutical Supply Chain Team, Blockchain at Berkeley
2:00- 3:00: Panel 3: Blockchain & Cybersecurity
Moderator: Alessandro Voto, West Coast Regional Director, Consensys
Allison Berke, Executive Director, Stanford Cyber Initiative
Gilles Fedak, co-founder, iEx.ec; Research scientist, Inria
Stefano Foresti, Associate Director, CITRIS and the Banatao Institute, UC Merced
Jérome Francois, Research Scientist, Inria
3:00-3:15: Break
3:15-4:00: Closing Keynote: "The State of Blockchain 2017" by Melanie Swan, Philosopher & Economic Theorist, New School for Social Research; Founder, Institute for Blockchain Studies
4:00: Closing Remarks: Costas Spanos, Director, CITRIS and the Banatao Institute; Professor, Electrical Engineering and Computer Sciences (EECS), UC Berkeley
4:15-5:30: Reception & Networking, Kvamme Atrium
Organizers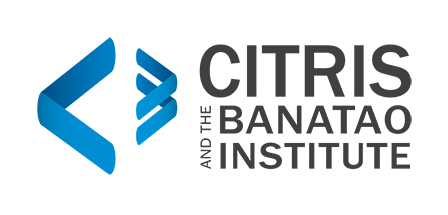 Co-Sponsors