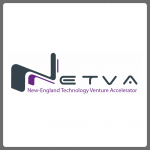 Created in 2010 by the Office for Science and Technology at the French Embassy in the United States, NETVA (New Technology Venture Accelerator) is a mentoring program tailored for young, innovative French companies willing to discover or better understand the inner-workings of the North American high-tech market.
NETVA  therefore offers 3 major components: training, mentoring and networking.
The objectives:
Inria partnered with NETVA in 2016, which is a key partnership in Inria's innovation policy to support business creation and technology transfer. NETVA represents a unique opportunity for the Inria spin-offs to benefit from training and contacts, by building on the expertise of local players specialized in business development in San Francisco, with the support of the Inria@SiliconValley program, but also in other cities like Boston or Washington. 
---
"Made in Inria" start-ups laureate of the NETVA program:
NETVA 2018
NETVA 2017
NETVA2016
NETVA 2015
---
Related news