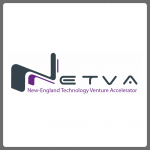 Created in 2010 by the Office for Science and Technology at the French Embassy in the United States, NETVA (New Technology Venture Accelerator) is a mentoring program tailored for young, innovative French companies hoping to discover or better understand the inner-workings of the North American high-tech market. For the 3rd consecutive year Inria partners with the program: the deadline for "made-in Inria" start-ups to apply is March 31st!
Arnaud Laprévote, co-founder and CEO of  2017 NETVA laureate  Lybero.net, presents his start-up and shares with us his experience with NETVA.
Arnaud Laprévote, CEO of Lybero.net, NETVA 2017 laureate.
Lybero.net was co-founded by Bertrand Wallrich former CISO of Inria and technical director of the High Security Laboratory of Inria Nancy – Grand Est / Loria and Arnaud Laprévote former creator of Free&ALter Soft, Linbox FAS and former CEO of Mandriva.

Lybero.net provides easy to use, easy to deploy, manage and control cryptographic solutions. Its first product is CryptNDrive a web, end-to-end encrypted file sharing solution. It integrates a recovery function based on a threshold cryptography allowing a quorum of secret administrators to give access to the encrypted information without having themself access to the information.
Arnaud, can you tell us what your previous activity was?
I was working in the Transfer Innovation and Partnerships service of Inria Nancy-Grand Est as a business developer. I had previously created an open source service company in 1996 that became an open source software development company. Linbox FAS was then bought in 2007 by Mandriva (a French linux distribution software editor)  where I was in charge of all research projects. After 3 years, I became the CEO of Mandriva for 18 months. I then arrived at Inria in 2014. As an industrial researcher and creator of a software service company then software editor, it was very natural to work at Inria. That's where I met Bertrand Wallrich and became very interested in his activity.
And at Inria what was your activity?
Basically, it was a wide range of activities dealing with valorization of various technologies and related contacts. My main activities were setting up an open source consortium for the Sofa medical simulation framework and then being the project coordinator of the Horizon Startup initiative, and at the end, working on the startup project. I really loved having this occasion to discuss with researchers of very different research areas and thinking about the potential associated businesses.
My first company was much involved in computing infrastructure (OS and software deployment, backup …) so I have some insights on security related subjects. Hence I was very focused on all subjects related to security. When I discovered the High Security Laboratory, I was very excited by what they were doing. And I was running with Bertrand so we had time to speak of what could be done with the different developments.
We have 3 products: CryptNDrive, a SDK allowing to integrate native cyphering in web application and LEMS our ultra-secure escrow only system. We just released a new version of CryptNDrive that includes an encrypted instant messaging system among other new features. We are now commercially pushing these different solutions and especially CryptNDrive.
Thanks to NetVa, we have a distributor in the USA, who is providing us new interesting and surprising use cases every week. We are using the NETVA experience to find new distributors in different countries.
We have tons of ideas to extend our software and the associated uses. We are going to work on the development priorities with our distributors.
NETVA 2018 edition is now open! What advice would you give to prospective applicants of NETVA?
Use NETVA as an anchor, and spend more time before and after to find even more opportunities in the USA. I went to Chicago before Washington and it was very productive. I had a lot of help of the people in the NETVA organization for preparing that, and I would have even more help if I had informed them in advance.
Interview by Valerie Issarny for Inria@SiliconValley
---
Related articles: